Tuesday, 21 May 2013 21:33
By Ray McDonald
Last week, I noticed that Huey Lewis and the News were celebrating the 30th anniversary of their album "Sports." This got me thinking of all the other musical milestones from the year 1983, and once I started investigating, I was impressed.
Bon Jovi formed in 1983. So did Megadeth, the Flaming Lips, and Phish. Metallica released its first album in 1983, as did R.E.M., Pulp, and Stevie Ray Vaughan. Michael Jackson electrified the world with his moonwalk at the Motown Records 25th Anniversary TV special. Of them all, however, the event with the most enduring cultural impact may have come on July 27, 1983. On that day, Sire Records released Madonna's self-titled debut album. It opened in 123rd place on the "Billboard" album chart – can you imagine? One year later, Madonna was the hottest new star in the world and the album hit number eight.
A hard-charger from Bay City, Michigan, Madonna Ciccone started as a dance club favorite and ended up becoming the template for all subsequent female stars. Outrageous costumes – or lack of them…controversial pronouncements to the press…constant reinvention: Madonna showed us how stardom would look in the video age. It's all there on display in the clip for her breakout single, "Lucky Star."
Madonna's been a star for 29 of the past 30 years. You can read all about her here, but what I find especially intriguing is, why her? Was it her insatiable drive to be a star? A need to be loved? Natural charisma? All of them, perhaps, and more. Like many artists of her generation, Madonna has lost ground on the domestic music charts. As of December, her most recent album "MDNA" had barely edged the half-million seller mark here in the United States (although I should note it did reach number one in more than 40 countries). Madonna's real strength lies in her live presence. Her MDNA Tour brought in more than 305 million dollars, becoming the year's top grossing tour – and, in the process, making her a billionaire.
At age 54, Madonna's seen it all, done it all, and remains the moving target her competitors still seek to match.
Tuesday, 21 May 2013 21:22
Madonna will not be hosting the entire Sound Of Change Live concert in London on June 1, she will be there to present one moment.
Tuesday, 21 May 2013 21:19
Tuesday, 21 May 2013 19:38
Tuesday, 21 May 2013 17:04
After Madonna accepted her Top Touring Artist prize at the Billboard Music Awards on Sunday, the superstar sat down exclusively with "Extra's" Jerry Penacoli, and opened up about her family, her Met Gala photo with Kim Kardashian and her feud with Elton John.
Rocking a bodysuit and thigh-high tights, Madonna talked with Penacoli about her "MDNA" tour and working with her children, Lourdes, 16, and Rocco, 12. "It was great to have a working family… to me that's my idea of fun, to be creative, to do what I love to do and see my kids working around me and earning their way in life. My daughter worked in the costume department and she loved it. My son was in the show, and he loved it."
Madonna explained how she juggles raising her four children, including son David Banda and daughter Mercy James, both 8. "I try to find the right balance between being there for them and guiding them and also being an artist. I'm trying to find enough time in the day to do those jobs well."
The mom continued, "I try to be very clear with them. This is my persona for work. What we aspire to do is to work and to be good people. If you don't have those two things, fame is nothing, so I try to drill that into their heads."
Madonna also loves fashion and told Jerry that when she posed with Kim Kardashian at the Met Gala it was the second time she had met the reality TV star. "I met her years and years ago when she was a little girl, believe it or not. She told me she was a huge fan of mine, and it was during the time I was wearing all of the rubber bracelets on my arms. I took off all of the bracelets and gave them to her and then I completely forgot about it. She reminded me when I saw her the other night. Now she's a pregnant lady!"
As for her infamous feud with Elton John, John recently confirmed to "Extra" the two made up. Madonna confirmed the reconciliation at a restaurant in Nice, France. "After we kissed and hugged, he paid for my dinner, as he should."
For those who did not catch Madonna's "MDNA" tour in person, a TV special will air June 22 on the Epix movie channel. She also announced to Penacoli that the tour special is being released on DVD and Blu-ray in September.
Extra TV
Tuesday, 21 May 2013 13:39
After a dazzling show at Cannes Film Festival, Bollywood star Aishwarya Rai Bachchan will join international singing stars Madonna and Beyonce at a mega charity concert in London next month.
Rai, who will be joined by actor husband Abhishek Bachchan, has been confirmed as a celebrity presenter at the Chime for Change event on June 1 aimed at raising funds and awareness for women's rights and empowerment around the world.
"I am really happy that so many amazing artists and presenters have come together to support Chime For Change. Our goal is to have a great time together while we unite and strengthen the voices of girls and women around the world," said Beyonce, concert director and co-founder of Chime for Change.
In a world first, each ticket buyer will personally be able to choose which of the many projects Chime For Change supports will receive their ticket money.
The Sound of Change Live concert itself at Twickenham Stadium has been underwritten by international luxury fashion brand Gucci and is guaranteed to fund at least 120 projects supporting girls and women globally.
"Sixty per cent of the children in the world not in school are girls! Two-thirds of the world's illiterate are women! I do not accept this. We need to change this and we will change this," said Madonna, who will not be performing but is one of the celebrity presenters alongside Indian actresses Rai and Freida Pinto, as well as Archbishop Desmond Tutu, former British Prime Minister Gordon and wife Sarah Brown, and Hollywood star Jessica Chastain.
Business Standard
Tuesday, 21 May 2013 13:01
Dancers of the MDNA Tour Loic Mabanza and Brahim Zaibat are featured in this months' Dutch Glamour magazine
Thanks to: Tanja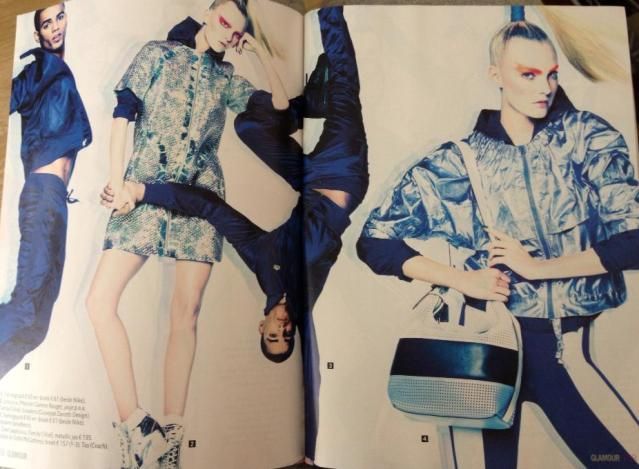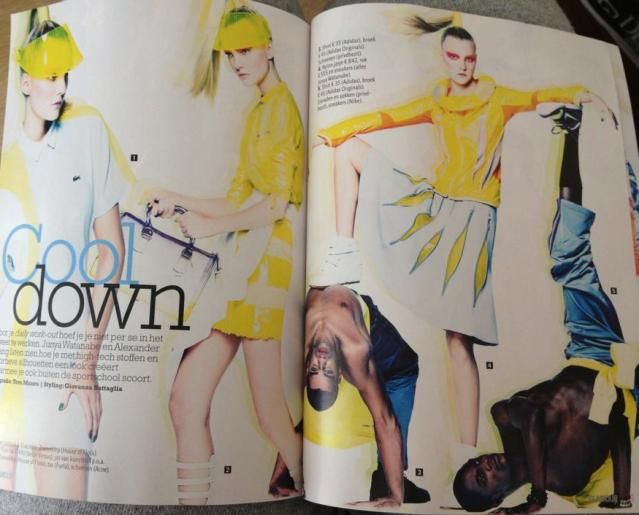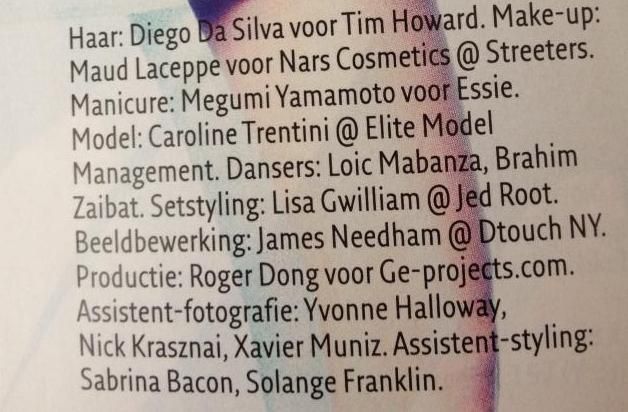 Tuesday, 21 May 2013 12:44
Dutch FilmWorks tells us that the re-release of W.E. on DVD (Prestige Collection) has been postponed until September, the new artwork for this edition is currently being worked on.
We will keep you up to date!
Tuesday, 21 May 2013 10:55
The show is the first event to be put on by Chime For Change, a foundation founded by Gucci's creative director Frida Giannini, actress Salma Hayek-Pinault and singer Beyoncé Knowles-Carter, who is also the concert's artistic director, earlier this year.
Though Madonna won't perform at the show, she will present alongside other celebrities including Blake Lively, Jessica Chastain, Zoe Saldana, author Gloria Steinem and Archbishop Desmond Tutu.
WATCH: Chime For Change's star-studded viral video
Beyoncé will lead the performers with a 45-minute set, while the likes of Jennifer Lopez and Florence and the Machine also be taking to the stage to sing their biggest hits.
"I am really happy that so many amazing artists and presenters have come together to support CHIME FOR CHANGE on 1 June," says Beyoncé. "Our goal is to have a great time together while we unite and strengthen the voices of girls and women around the world."
In a world first, each ticket buyer will personally be able to choose which of the many projects Chime For Change supports will receive their ticket money, and the concert, which has been underwritten by Gucci, is guaranteed to fund at least 120 projects supporting girls and women around the world. The concert will also be beamed around the world via chimeforchange.org.
Telegraph
Tuesday, 21 May 2013 08:45
Right after winning Top Touring Artist at the Billboard Music Awards last night (May 19), we caught up with Madonna backstage for a quick chat. The pop icon discussed her upcoming MDNA concert special, new album rumors and her charitable initiatives in Africa and beyond.
Madonna was quick to quiet any notion that she had started work on a new studio album. "No, not yet. I just finished editing the DVD of my ("MDNA") concert," adding jokingly, "so I haven't had any free time."
Madonna's editing handiwork will be revealed on June 22, when her MDNA Tour concert special premieres on premium network EPIX. The concert will debut at 8 p.m. EST that night on EPIX's TV network and online at EpixHD.com and on EPIX apps. A home video release of the tour is due out in fall, possibly in September.
The globe-trekking MDNA Tour was 2012's highest-grossing trek and the 10th-biggest tour of all time according to Billboard Boxscore. It played 88 shows on four continents to over 2.2 million attendees. The tour supported her 2012 studio album "MDNA," which debuted at No. 1 on the Billboard 200 chart.
At the Billboard Music Awards, Madonna also spoke about her continued commitment to girls education and outreach in Malawi and beyond.
"I continue to do my work there," she said, noting that her organization had recently finished building 10 schools, "which I'm very proud of," and that she continues "to do work with various orphanages, hospitals, medical trainees, supporting doctors (and) pediatricians."
She continued, saying how she's "trying to expand" her efforts "beyond Malawi to other parts of the world."
As part of that charitable expansion, she recently sold a Fernand Leger painting for $7.2 million, the proceeds of which will benefit her Ray of Light Foundation that supports girls' education projects in the Middle East, South Asia and Africa.
The 1921 painting, titled "Trois Femmes a la Table Rouge," was sold at a Sotheby's auction on May 7, exceeding pre-sale expectations. Madonna had owned the work since 1990, when she bought it at Sotheby's for $3.4 million.
Billboard
Tuesday, 21 May 2013 07:57
Madonna is to host the Sound Of Change Live concert.
The 'Hung Up' hitmaker was ''really keen'' to be involved with the musical spectacular, which takes place at Twickenham Stadium in London on June 1 in aid of Chime for Change, which campaigns for improved education, health and justice for women and girls worldwide.
A source said: ''Securing Madonna for the concert is a real coup.
''They didn't even dare to think that she might be interested, but as soon as she discovered the cause was empowering women, she was really keen.''
Beyonce is headlining the concert and, following her reunion with Destiny's Child bandmates Kelly Rowland and Michelle Williams at the Superbowl halftime show earlier this year, it had been rumoured that she would perform with the group again, but instead she will take to the stage with her husband Jay-Z.
The source added to The Sun newspaper: ''There's been a lot of buzz about Destiny's Child joining Beyonce on stage, but it's actually going to be Jay-Z.''
Jennifer Lopez, Florence and the Machine, Rita Ora, Ellie Goulding, John Legend and Haim are among the performers at the four-hour musical spectacular, while other presenters on the night include James Franco, Blake Lively and Jada Pinkett-Smith.
TV3
Monday, 20 May 2013 16:14
Street Artist Toshy heeft has been working on his storytelling art of Madonna. The art was especially created for the exposition in the Bricklane Gallery in London from 5-17 June. Eventually there will be three versions of this art on 40x50 canvas, the following two will be created by order. There will also be a limited edition finished with silver and goldpaint and signed by the artist (print with paint and lower in price).

Price to this piece of art 'MyDonna' is 550,-
For more information on Toshy and his art (and to contact him) visit www.toshy.nl
Thanks to Toshy for his information!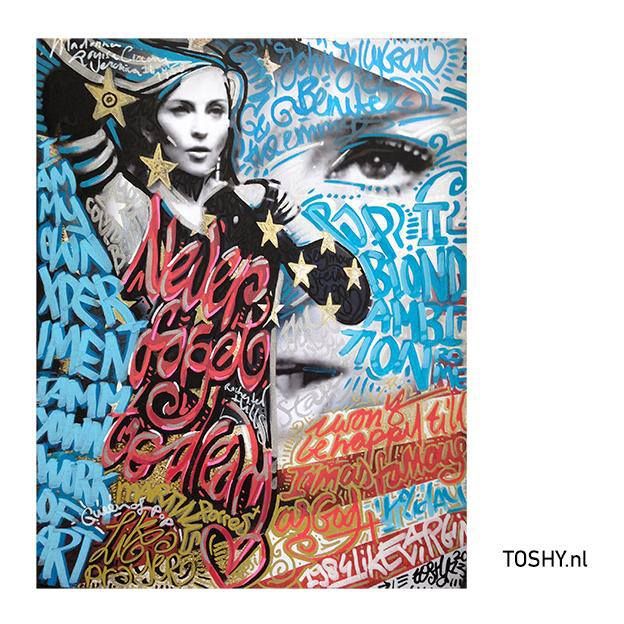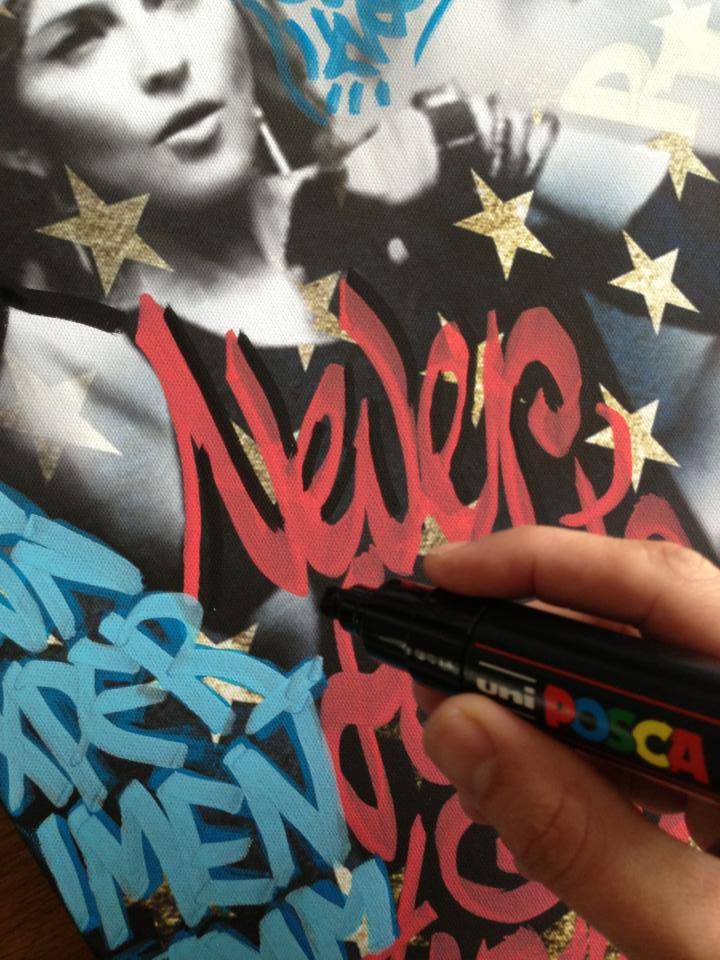 Monday, 20 May 2013 15:28
<<

Start

<

Prev

1

2 3 4 5 6 7 8 9 10 Next > End >>


Page 1 of 10