Tuesday, 07 May 2013 10:05
Tuesday, 07 May 2013 09:45
Tuesday, 07 May 2013 07:38
The 2013 Costume Institute Gala gave celebrities license to unleash with their fashion thanks to the exhibit "PUNK: Chaos to Couture" on display at The Metropolitan Museum of Art for the event.
Though some in attendance kept their looks a little conservative, others took full advantage of the opportunity. One of those taking full advantage was pop punk fashionista Madonna, who looked like a pinuptastic dominatrix executive in a gray plaid Givenchy jacket with black bob hairdo, no pants, fishnet from neck to toe, thigh-high panty hose, black gloves, and an incredible array of metal accessories including studs, chains and crosses. The 54-year-old singer finished off the look with bright red lipstick and a deadly pair of pink Casadei heels.
And just in case you were curious, here's a little abou the 2013 MET "PUNK: Chaos to Couture" exhibit from their website:
The Met's spring 2013 Costume Institute exhibition, PUNK: Chaos to Couture, will examine punk's impact on high fashion from the movement's birth in the early 1970s through its continuing influence today. Featuring approximately one hundred designs for men and women, the exhibition will include original punk garments and recent, directional fashion to illustrate how haute couture and ready-to-wear borrow punk's visual symbols.
Focusing on the relationship between the punk concept of "do-it-yourself" and the couture concept of "made-to-measure," the seven galleries will be organized around the materials, techniques, and embellishments associated with the anti-establishment style. Themes will include New York and London, which will tell punk's origin story as a tale of two cities, followed by Clothes for Heroes and four manifestations of the D.I.Y. aesthetic—Hardware, Bricolage, Graffiti and Agitprop, and Destroy.
Presented as an immersive multimedia, multisensory experience, the clothes will be animated with period music videos and soundscaping audio techniques.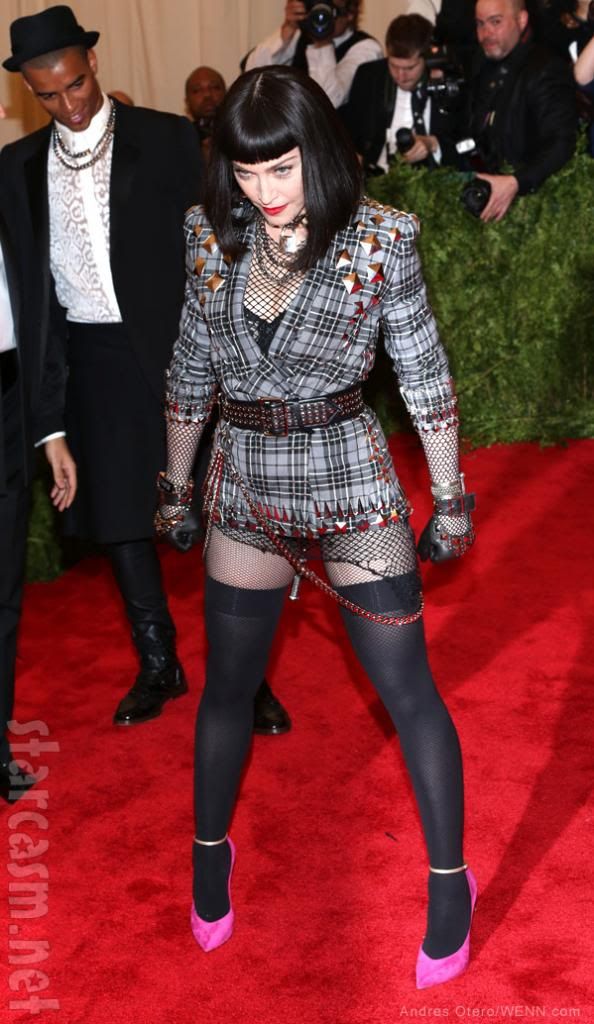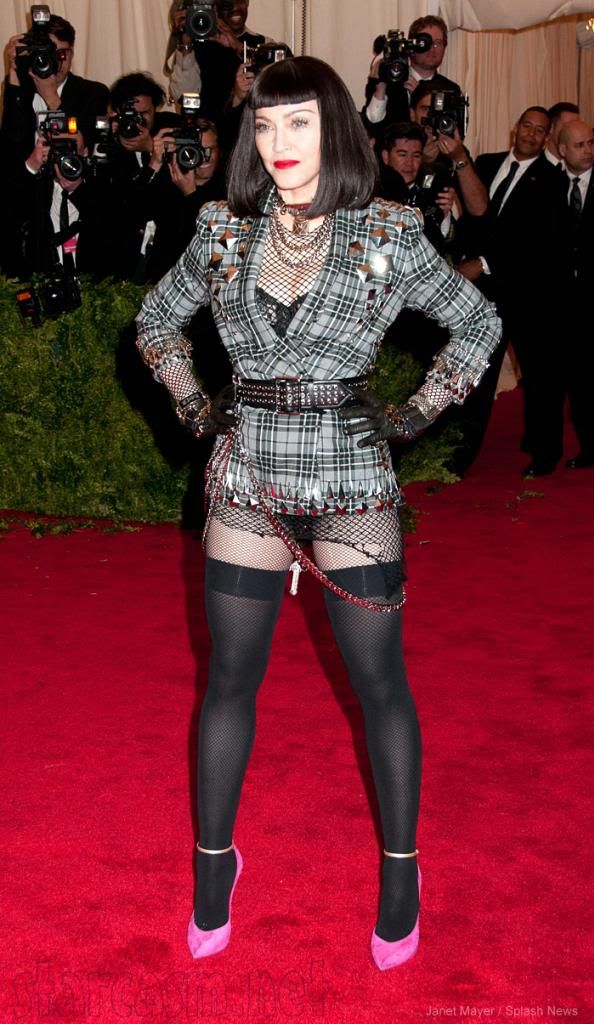 Tuesday, 07 May 2013 07:21
EPA/AOP/AP/Iltalehti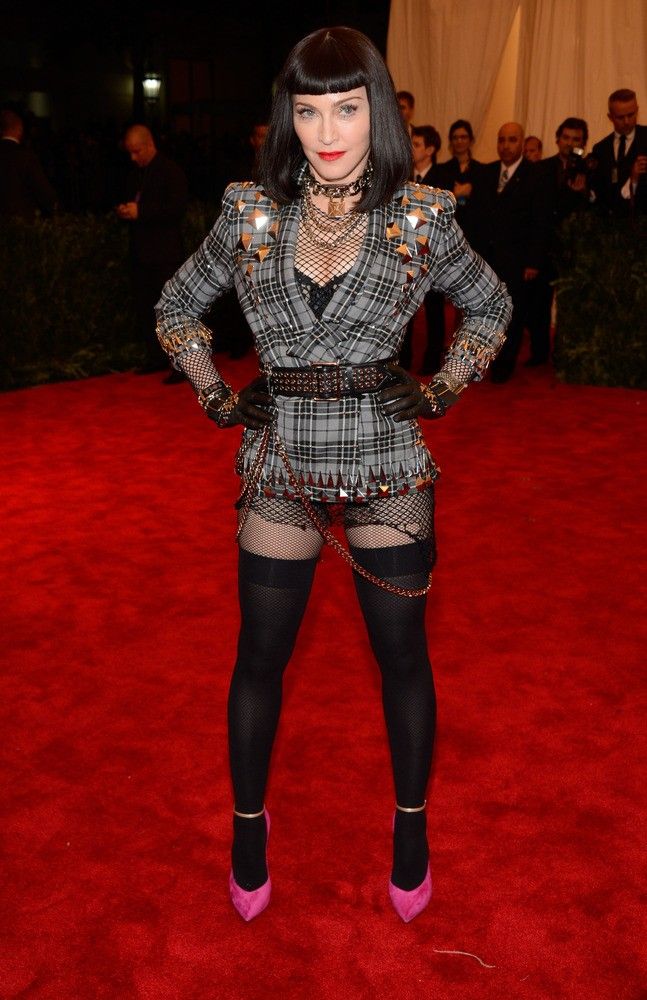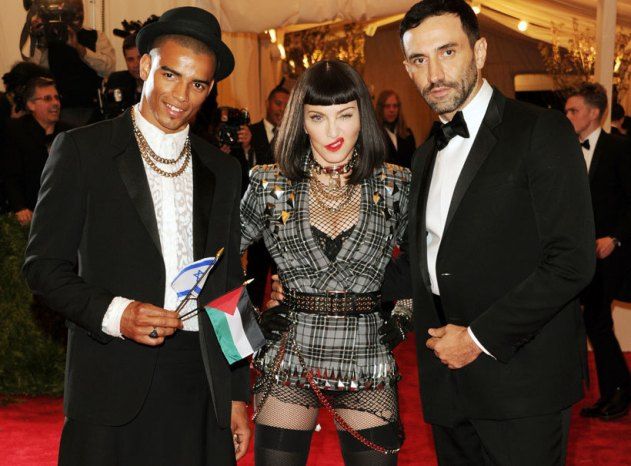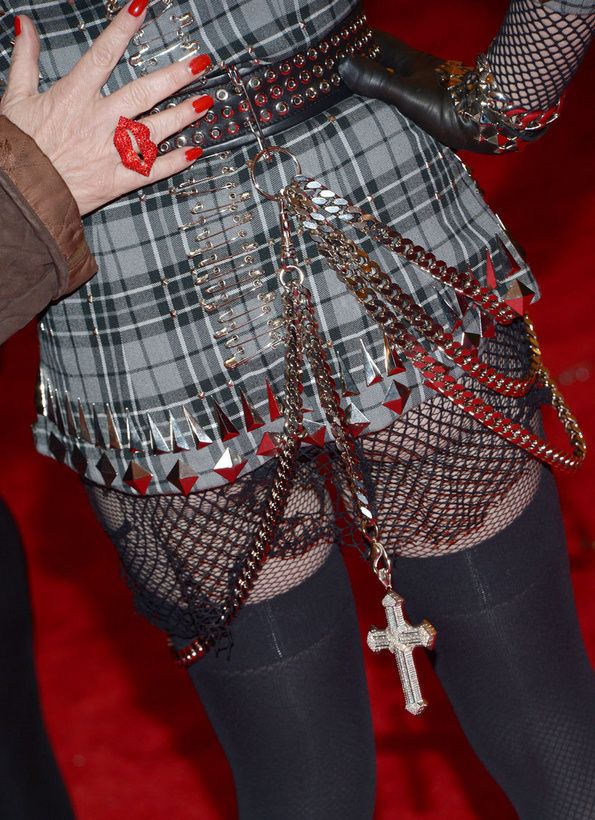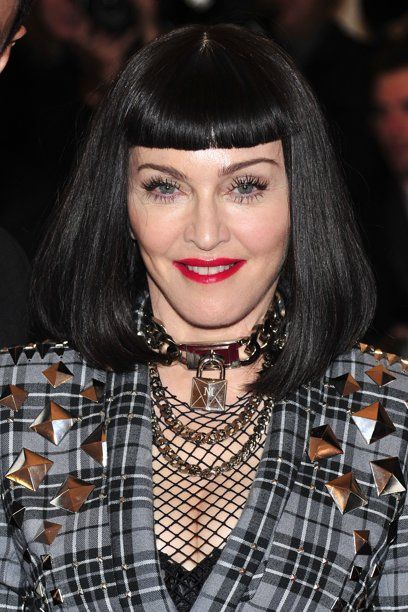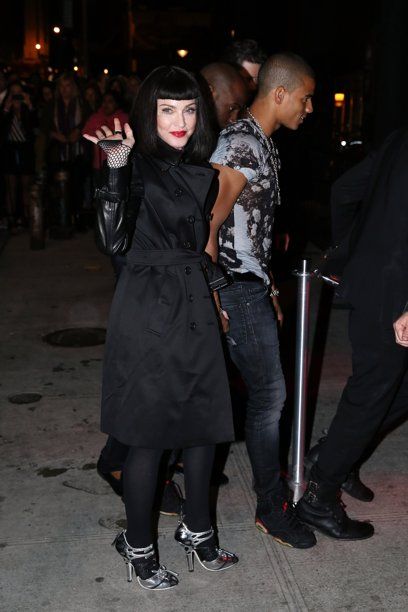 Tuesday, 07 May 2013 06:41
Tuesday, 07 May 2013 06:20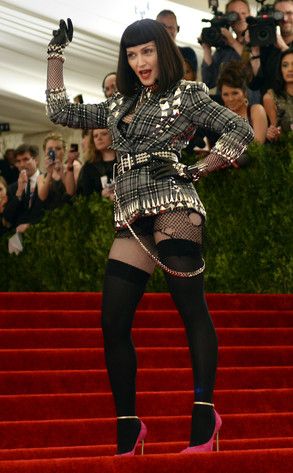 Madonna reclaimed her thrown as the queen of wild style at tonight's Met Gala.
Arriving late to the red carpet, the pop singer wore one of the only truly jaw-dropping punk ensembles of the night.
Prancing around in a shredded fishnet mini (although we're not exactly sure a hemline that high qualifies as a dress) and matching tights the pop star topped her bottom-less look with a black and grey tartan jacket embroidered with silver metal studs. Adding even more heavy metal, she also layered on a metal chain choker necklace and studded belt. Her entire look was Givenchy Haute Coutour by Riccardo Tisci, including her pink pumps.
To complete her costume, the singer even sported a blunt black bob wig with bangs.
Just another reason you gotta love Madge: Even in a sea of see-through gown and Mohawks, she still finds a way to steal the spotlight.
Tune in to E! News Tuesday at 7 p.m. for even more from the Met Gala.
E online
Tuesday, 07 May 2013 06:15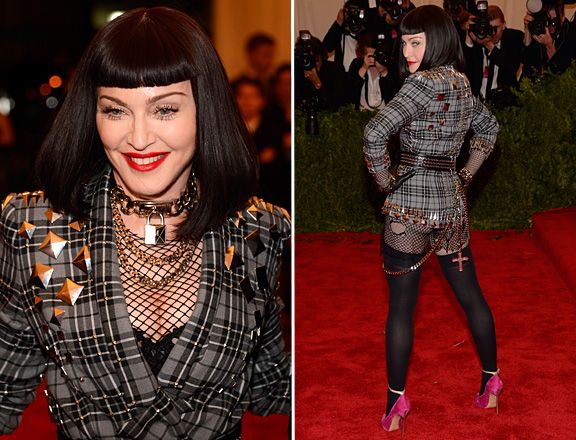 After Beyonce took to the carpet, I have to say, a sigh of relief could be heard from the press lined up along either side of the red staircase at the 2013 Met Gala. With King Bey in the house, it had to be all over, didn't it? *Knowing smirk* The Met Gala may have had their king, but there was still one queen who had not arrived. I'm talking of course, about Madonna, the queen of pop incarnate. Just after Bey made her way all the way through the museum's gilded doors, the tell-tale explosion of flashbulbs and European-accented shouting bubbled up from the photo pit, and our sighs caught in our throats. Madonna had entered, wearing an all-over studded, tartan Givenchy blazer fastened over a fishnet bodysuit and very little else. Well no, that's not true. Although Madge's fantastic gams were on prominent display, there was a whole lot going on in her ensemble, including my personal favorite detail: an oversize padlock choker engraved with the letter 'M.' There were so many more things though! From the cross hanging down the back of her ensemble like a sacrilegious tail to her bright red lips and magenta pumps, there were countless details, each one elevating the ensemble to new heights of punk rock perfection.
The consensus among those we spoke to seemed to be that to be punk one needs not necessarily, say, have a mohawk or accessorize exclusively with safety pins, and Madonna was no different. I overheard her telling a journalist who asked her about her upcoming trip abroad to build schools for girls, that "giving girls an education is the most punk thing you can do." UM, YES. 1000 TIMES YES. But so is totally revolutionizing the place of women in music, performing fearlessly, and WORKING not just fishnet, plaid, and piles of silver, but rocking all three of those things, plus a jet black bob AND red lip TOGETHER. Could Madonna be the queen of the 2013 Met Gala? We don't like to play favorites, but let's just say it's a close race.
MTV / photo: Getty
Tuesday, 07 May 2013 06:09
Metropolitan Museum of Art's Costume Institute Gala
May 6, 2013
Reuters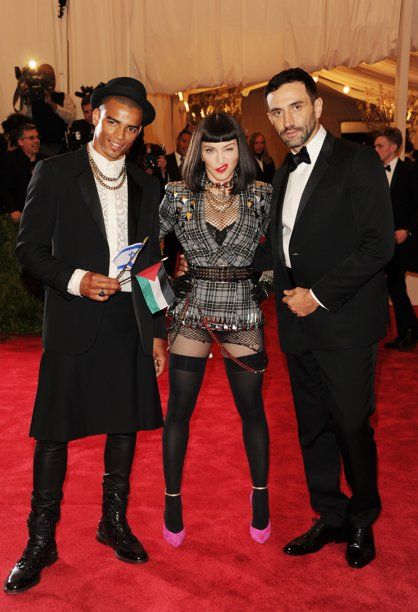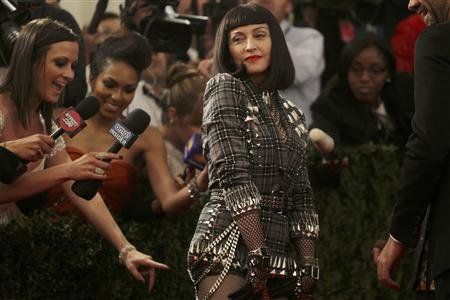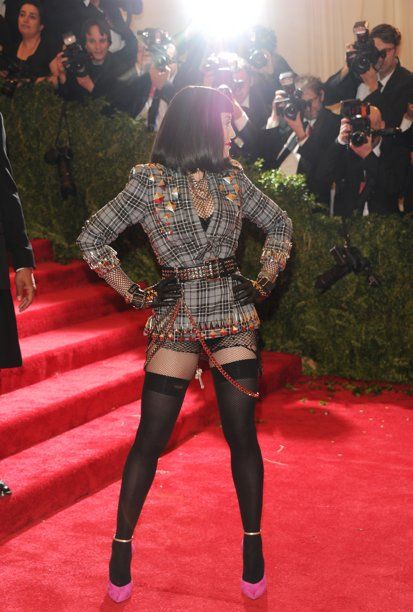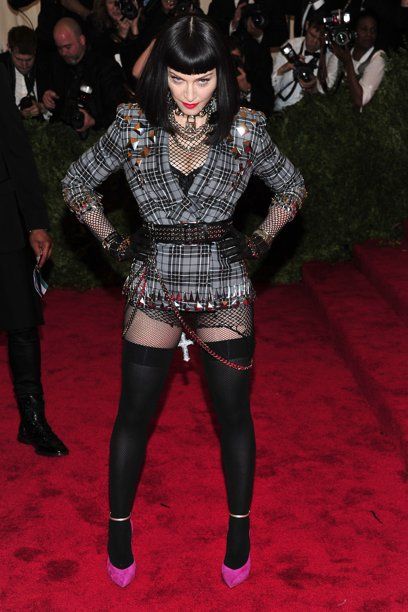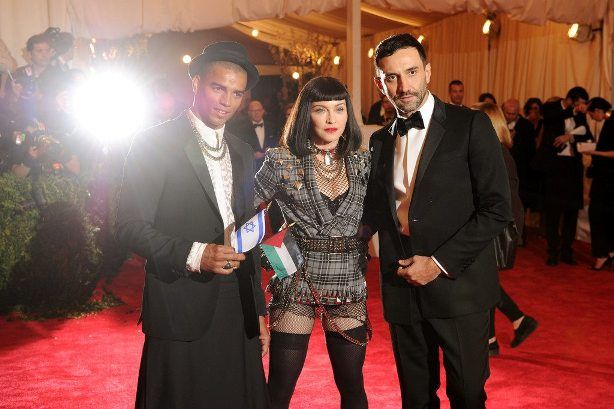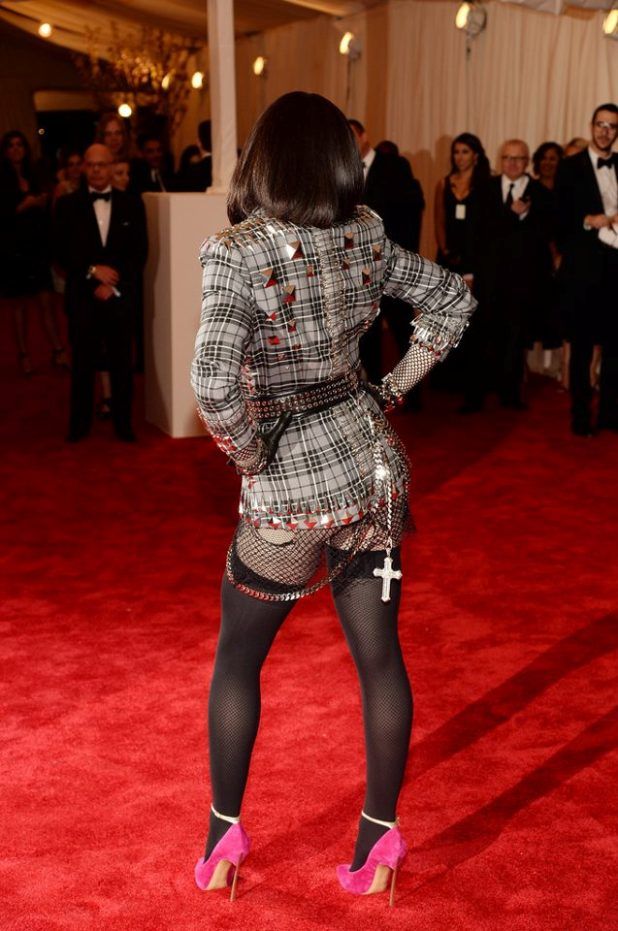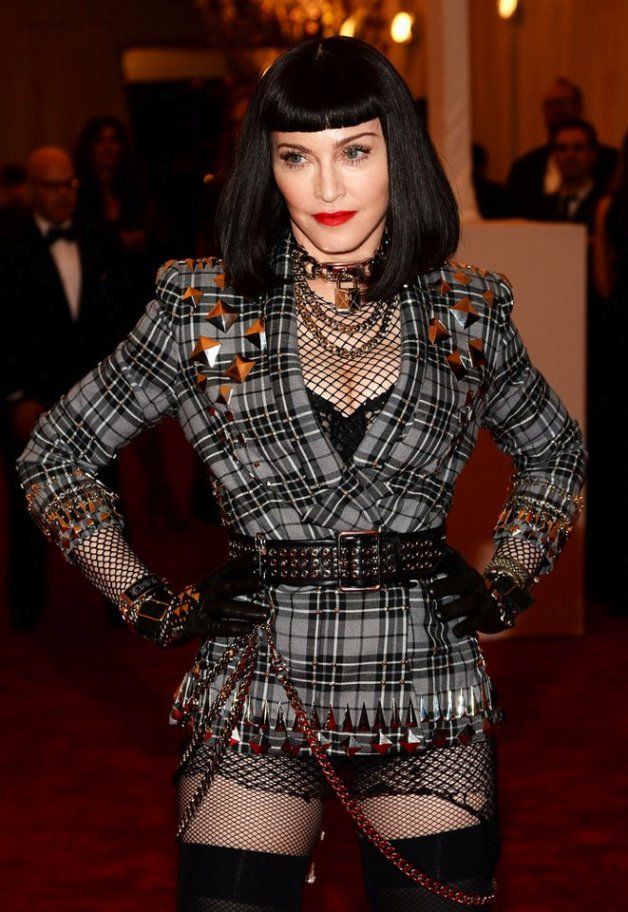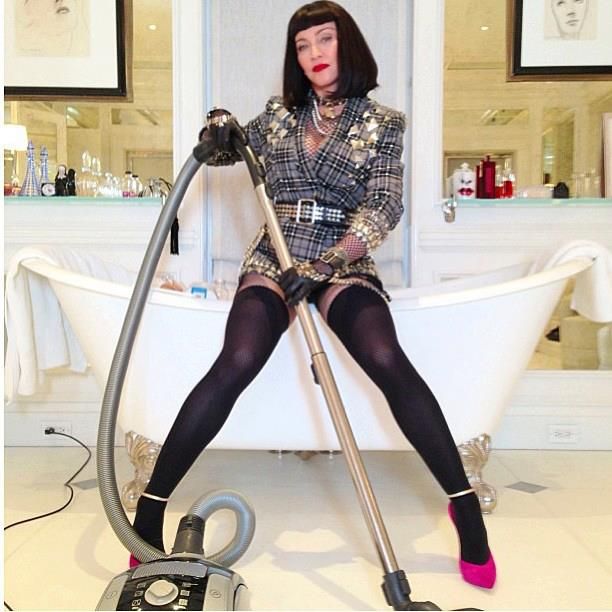 Tuesday, 07 May 2013 06:07
Monday, 06 May 2013 21:45
(CBS News) I still remember like it was yesterday seeing this band above for the very first time perform a cover of Gotye together on a single guitar and blowing all of us here at The Feed away with their unique style. But time passes and things change... but not everything! Now, over a year later, while the single guitar playing is gone, the passion and epic music covers continue. Did someone out there say Madonna? (Probably not, but you can guess where this is going now.)
The fun rendition of "Material Girl" (with puppets!) was performed by Walk Off the Earth, who have been featured on The Feed a few times now since that aforementioned first one, and who are hoping for some tweet love for their original song "Red Hands" (which is excellent, by the way, and has also been featured here previously). My vote is for giving them the love that they desire, because they've been giving us all such great entertainment for a pretty long while now.
Oh, and because they have also just earned themselves a big triple-rainbow salute of musical tributes (and originals!) made totally fun from all of us here at The Feed! (So there's that, too.)
Monday, 06 May 2013 20:49
Madonna during the filming of the upcoming MDNA TOUR Blu-ray/DVD in Miami.
Photographed by David Kawena
Monday, 06 May 2013 19:28
The rumor has been doing it's rounds for a while now that Madonna will attend the MET gala tonight, if you do not want to miss out you can follow a live stream.
Visit www.metmuseum.org/metgala from 0.30 (Dutch local time) to be sure to catch everything happening
<< Start < Prev 1 2 3 4 5 6 7

8

9 Next > End >>


Page 8 of 9