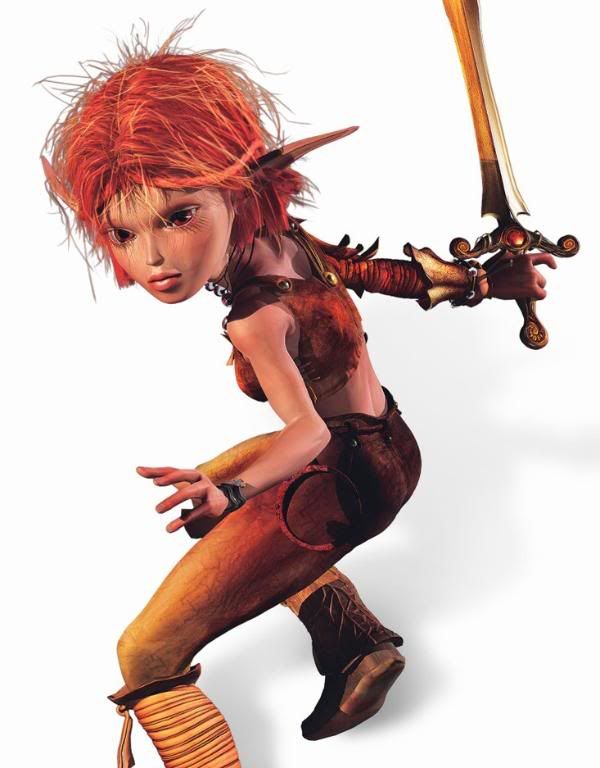 Movie Plotline:

Ten-year-old Arthur has a lot on his plate: a real estate developer is about to snap up his grandma's home--and there's no way Arthur's going to hang around for his parents or grandparents to sort out the problem. Maybe the solution lies in his grandpa's treasure, which is hidden somewhere on the "other side" in the land of the Minimoys. The creatures that inhabit this world are just a tenth of an inch tall and live in perfect harmony with their environment. Arthur ventures into this world of the Minimoys, where he meets Princess Selenia and her brother Betameche. Together they set off to look for the treasure that will save his grandma.

Film Facts:

-2006/2007
-Directed by: Luc Besson
-Animation-Madonna as Princess Selenia

Movie Exclusives:
-This was Madonna's very first vocal performance only in a movie-The film was a huge success in France, was received very well all over the world. In America it didn't do as well-It was the most expensive production of a movie in France ever as of 2007-Next to Madonna, also Snoop Dogg, Robert De Niro and David Bowie lend their voices for characters-The DVD has been released worldwide in various versions-Kiam Lian was the Dutch voice of Princess Selenia-Luc Besson has two sequels planned, Madonna will most likely lend her voice for Princess Selenia again. The sequels are planned for 2009 and 2010.

Movie Merchandise
| | |
| --- | --- |
| Spain DVD front | Spain DVD back |
| | |
| Spain DVD inside | UK DVD front |
| | |
| USA DVD front | USA DVD back |
| | |
| Dutch promo sample DVD front | Dutch promo sample DVD back |
| | |
| Dutch DVD front | Dutch DVD back |
| | |
| Soundtrack CD front | Soundtrack CD back |
| | |
| Original Selenia statue from France | Original Selenia statue from France |
| | |