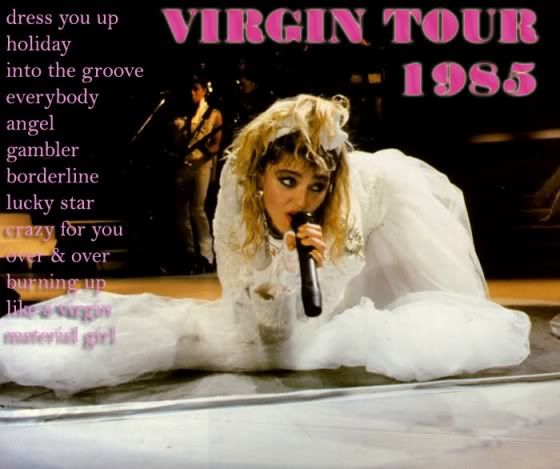 Tour Data
April 10 - Seattle, Washington, U.S.A. Paramount Theatre
April 12 - Seattle, Washington, U.S.A. Paramount Theatre
April 13 - Seattle, Washington, U.S.A. Paramount Theatre
April 15 - Portland, Oregon, U.S.A. Arlene Schnitzer Concert Hall
April 16 - Portland, Oregon, U.S.A. Arlene Schnitzer Concert Hall
April 19 - San Diego, California, U.S.A. SDSU Open Air Theater
April 20 - San Diego, California, U.S.A. SDSU Open Air Theater
April 21 - Costa Mesa, California, U.S.A. Pacific Amphitheater
April 23 - San Francisco, California, U.S.A. Civic Auditorium
April 26 - Los Angeles, California, U.S.A. Universal Amphitheater
April 27 - Los Angeles, California, U.S.A. Universal Amphitheater
April 28 - Los Angeles, California, U.S.A. Universal Amphitheater
April 30 - Tempe, Arizona, U.S.A. ASU Activity Center
May 3 - Dallas, Texas, U.S.A. Convention Center
May 4 - Houston, Texas, U.S.A. Hofheinz Pavilion
May 5 - Austin, Texas, U.S.A. Frank Irwin Center
May 7 - New Orleans, Louisiana, U.S.A. Lakefront Arena
May 9 - Tampa, Florida, U.S.A. USF Sun Dome
May 10 - Orlando, Florida, U.S.A. Orange County Civic Center
May 11 - Miami, Florida, U.S.A. Sportatorium
May 14 - Atlanta, Georgia, U.S.A. The Omni
May 16 - Cleveland, Ohio, U.S.A. Public Hall
May 17 - Lexington, Kentucky, U.S.A. Cincinnati Gardens
May 18 - Chicago, Illinois, U.S.A. UIC Pavilion
May 20 - Chicago, Illinois, U.S.A. UIC Pavilion
May 21 - St. Paul, Minnesota, U.S.A. Civic Center
May 23 - Toronto, Ontario, Canada. Maple Leaf Gardens
May 25 - Detroit, Michigan, U.S.A. Cobo Hall
May 26 - Detroit, Michigan, U.S.A. Cobo Hall
May 28 - Pittsburgh, Pennsylvania, U.S.A. Civic Center
May 29 - Philadelphia, Pennsylvania, U.S.A. The Spectrum
May 30 - Hampton, Virginia, U.S.A. Hampton Coliseum
June 1 - Columbia, Maryland, U.S.A. Merriweather Post
June 2 - Worcester, Massachusetts, U.S.A. The Centrum
June 3 - New Haven, Connecticut, U.S.A. The Coliseum
June 6 - New York City, New York, U.S.A. Radio City Music Hall
June 7 - New York City, New York, U.S.A. Radio City Music Hall
June 8 - New York City, New York, U.S.A. Radio City Music Hall
June 10 - New York City, New York, U.S.A. Madison Square Garden
June 11 - New York City, New York, U.S.A. Madison Square Garden
Interessante tour weetjes:
-Om een of andere onbekende reden werden Angel, Borderline en Burning Up niet uitgebracht op de officiele video release.
-De enige manier om deze drie optredens te zien is via een homevideo gefilmd door een bezoeker tijdens een show in Dallas.
-Helaas is the Virgin Tour tot op heden nog steeds niet officieel uitgebracht op DVD
-The Virgin Tour heeft alleen officiele releases gekregen op video en laserdisc
-The Virgin Tour is op professionele wijze gefilmd in Detroit USA
-Voor de gene die het nog steeds niet zeker weten (wat wij niet denken, maar goed). Madonna's vader die haar pakt tijdens de show tijdens 'Material Girl' en haar van het podium afhaalt, was geacteerd. Dit gebeurde alleen zo in de Detroit show, bij de andere shows was alleen de tape te horen.
A very special thank you to; Bill Lanphier for using his private Virgin tour photo's http://www.lanphier.net/images/virgin_tour_scrapbook/
Merchandise / knipsels / reviews / etc.
| | |
| --- | --- |
| Laserdisc front | Laserdisc back |
| | |
| Laserdisc label | Homevideo UK 1985 |
| | |
| Homevideo UK 1985 | Video ad |
| | |
| All Access pass | Backstage pass |
| | |
| Official T-shirt front (c) Frank Orlik | Official T-shirt back (c) Frank Orlik |
| | |
| Fingerless gloves (c) Frank Orlik | Official Bandanna (c) Frank Orlik |
| | |
| New York Ticket | Setlist sheet |
| | |
| Madonna good luck note for Bill | Madonna money / passes |
| | |
| Official Intinerary | Official Intinerary |
| | |
| Openings night gig work sheet | Last gig work sheet |
| | |
| Madonna's letter to Parents | Official on stage photo's |
| | |
| Official Virgin Tourbook | Magazine Special Pictures |
| | |
| Virgin Tour Magazine English Edition | Virgin Tour Magazine Dutch Edition |
| | |
| Virgin Notes | Tour flag |
| | |
| Tour flag | Tour flag |
| | |
| Official Press photo front | Official Press photo back |
| | |
| Official Postcard 1 | Official Postcard 2 |
| | |
| Official Postcard 3 | Official Postcard 4 |
| | |
| Official Postcard 5 | Penthouse cover |
| | |
| Virgin tour soundcheck photo | Virgin tour soundcheck photo |
| | |
| Virgin tour soundcheck photo | Virgin tour soundcheck photo |
| | |
| Virgin tour backstage photo | Virgin tour backstage photo |
| | |
| Virgin tour off stage photo | Virgin tour off stage photo |
| | |
| US Creem cover | US Creem article1 |
| | |
| US Creem article 2 | US Creem article 3 |
| | |