Madonna as Karen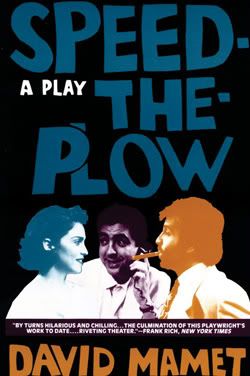 Year: 1988
Where: Royale Theatre New York, New York U.S.A.
When: From May 3 to September 4
Details: Madonna starred in this play as Karen. Her co stars were Joe Mantegna and Ron Silver. The play debuted on April 9 but received it's official premiere on May 3 1988 and ran until September. Madonna received mixed reviews, but moreover her performance was 'stiff' to critics.
Madonna promoted the play by appearing on David Letterman together with Sandra Bernard. Madonna told people she was relieved when she was finished with the play. Tickets were in the price range from $25 to $35, depending on your seat.
Thanks to Caroline for some of the scans!
Merchandise
| | |
| --- | --- |
| USA Novel | Original Playbill |
| | |
| German article | Dutch article |
| | |
| Dutch article | Dutch article |
| | |
| Dutch article | Dutch article |
| | |
| Dutch article | Dutch article |
| | |
| Dutch article page 1 | Dutch article page 2 |
| | |
| Dutch article page 1 | Dutch article page 2 |
| | |
| Dutch article page 1 | Dutch article page 2 |
| | |