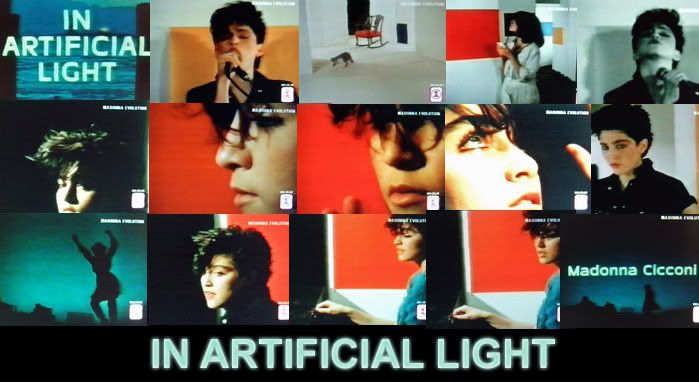 Before Madonna was famous she worked on a filmed stage play called In Artificial Light. Not a lot has been made public about this piece, Madonna can be seen speaking her own written lines.
Curt Royston directed this arty play. He discussed this during the VH1 special Evolution. Madonna also performed songs with her then band Emmy & The Emmy's for it (including Hot House Flower), these weren't used in the final product according to Royston.
A part of In Artificial Light was shown in the specials Evolution and driven.
This image above was exclusively created by MadonnaUnderground, if you see this posted anywhere let us know, or provide our source
.