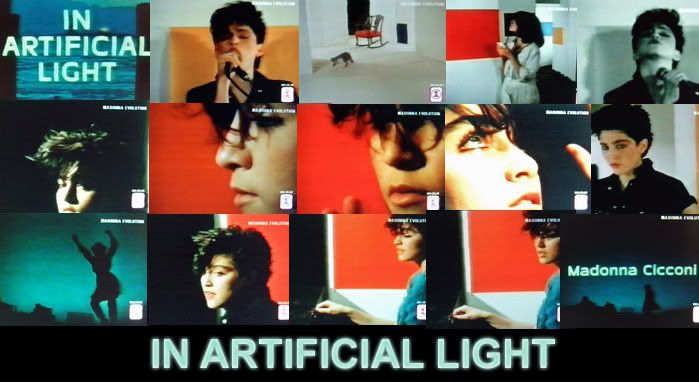 Voor haar faam schreef Madonna mee aan het verfilmde schouwspel 'In Artificial Light'. Er is weinig bekend gemaakt over dit stuk, Madonna is te zien terwijl ze haar zelf geschreven teksten spreekt.

Curt Royston regisseerde deze arty vertoning. Hij vertelde over dit schouwspel tijdens de VH1 special Evolution. Madonna speelde met haar toenmalige band 'Emmy & The Emmy's' een paar nummers voor dit stuk (o.a. Hot House Flower), deze werden echter niet gebruikt in het uiteindelijke product, aldus Royston.

Een gedeelte van 'In Artificial Light' werd vertoond in de VH1 special 'Evolution' en 'Driven'.
Deze foto hierboven is exclusief gemaakt door MadonnaUnderground, als je deze foto ziet laat het ons even weten , of gebruik ons als bron.